Puerta Privada is located on beautiful "Sandy Beach" next to Las Palomas Sea Side Golf Community. The property was formerly Palmar RV Park, and was owned by Carlos Saenz. He partnered with Miguel Guevara and formed Quinta San Carlos which developed Puerta Privada. Miguel Guevara was the project director for Condominiums Pinacate, Princesa de Peñasco, Sonoran Spa Resort, and Sonoran Sea Resort. Miguel was also a partner in Sonoran Sea Resort. The sales director was Mary Snyder. This was the 5th high rise, condominium project for the Guevara/Snyder development team. Experience, reputation and a 17 year proven track record, in Puerto Penasco, have been the key to our success.
We have also continued to be the leaders for innovative ideas and design. "Puerta Privada" (meaning, private door) was no exception. All of our past projects offered the clients the ability to rent, using an on site management company. We felt it was time, and Peñasco was ready for a more private, exclusive, and secure environment. We are the ONLY non rental property in town. (A long term lease is allowed, but no short term rentals.) With this concept you are able to experience a community feeling where everyone knows their neighbor versus a condo hotel. Golf or tennis tournaments, holiday parties, art shows, are just an example of some of our monthly events.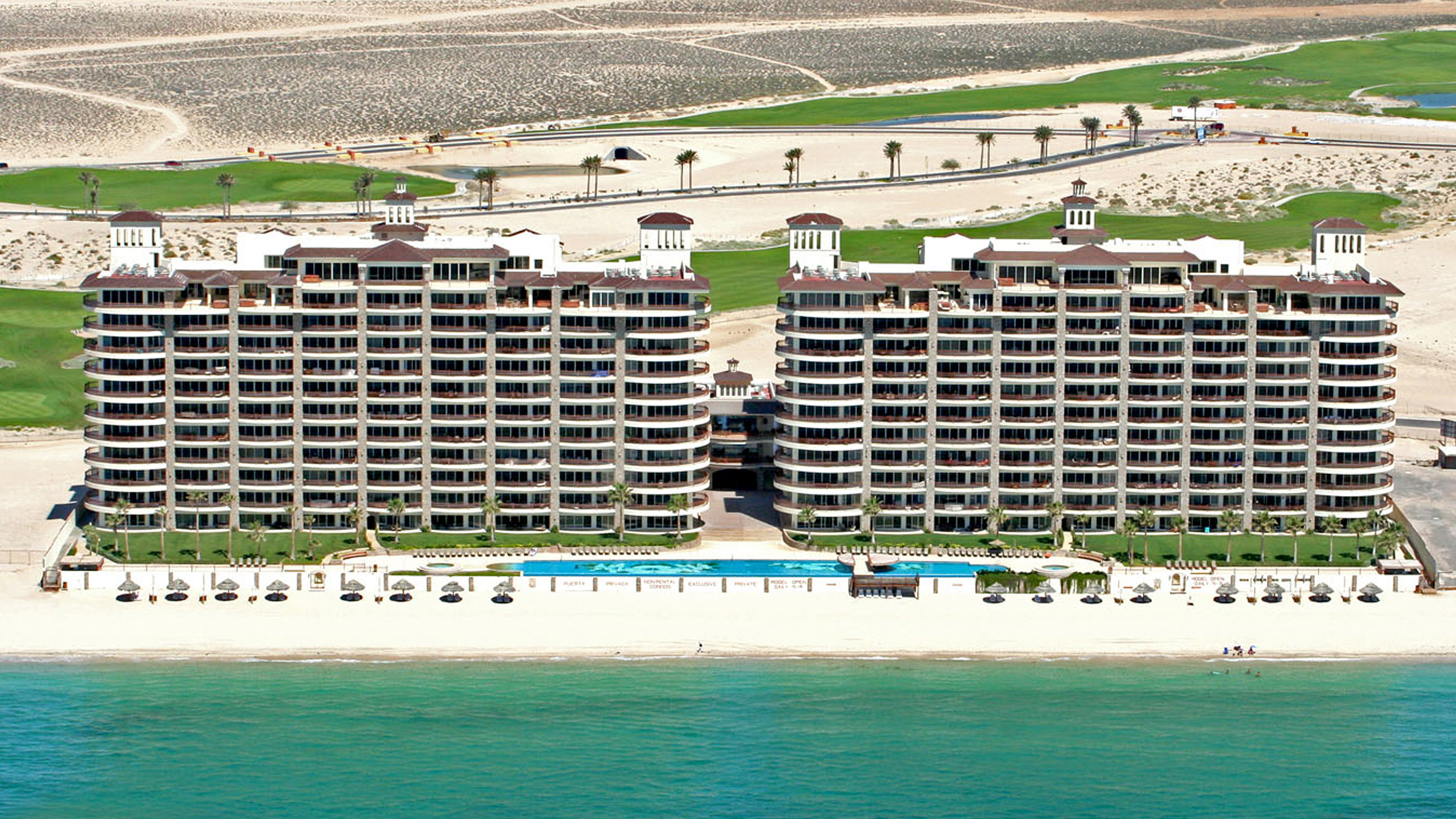 ---
The project has 2 towers with 96 condos in each. The buildings are the only ones in town that sit directly parallel to the ocean. This offers unobstructed, 180 degree, breathtaking views, of the ocean out the front door and the golf course out the back door, from every condo. Each unit also comes with a 5' x 10' mini storage to keep bikes, coolers, umbrellas, etc. with convenient ramp access to the beach.
The condos are very spacious, with 2 bedrooms @ 1,900 sq. feet and 3 bedrooms @ 2,750 sq. feet. Upscale finishes such as marble floors, granite counter tops, stainless appliances are all standard features. Unique architecture using columns, mosaic tile, cantera stone and intricate beveled glass are incorporated throughout the property.
---
The common areas have underground parking, 2 swimming pools, 2 jacuzzis, lighted tennis, basketball court, palapas, beach deck and pet park. The unique clubhouse begins on the 2nd floor with a state of the art fitness center and game room. The 3rd floor has plasma tv´s, sofas, fireplace, full kitchen, bar and outdoor patios with 6 built-in BBQ grills. The perfect place for owners and their guests to get together.
There is NO comparison....just ask our owners. Most of them own other condos here in town as well, but this is the one they use personally for themselves. Puerta Privada is not just a home away from home, but a lifestyle!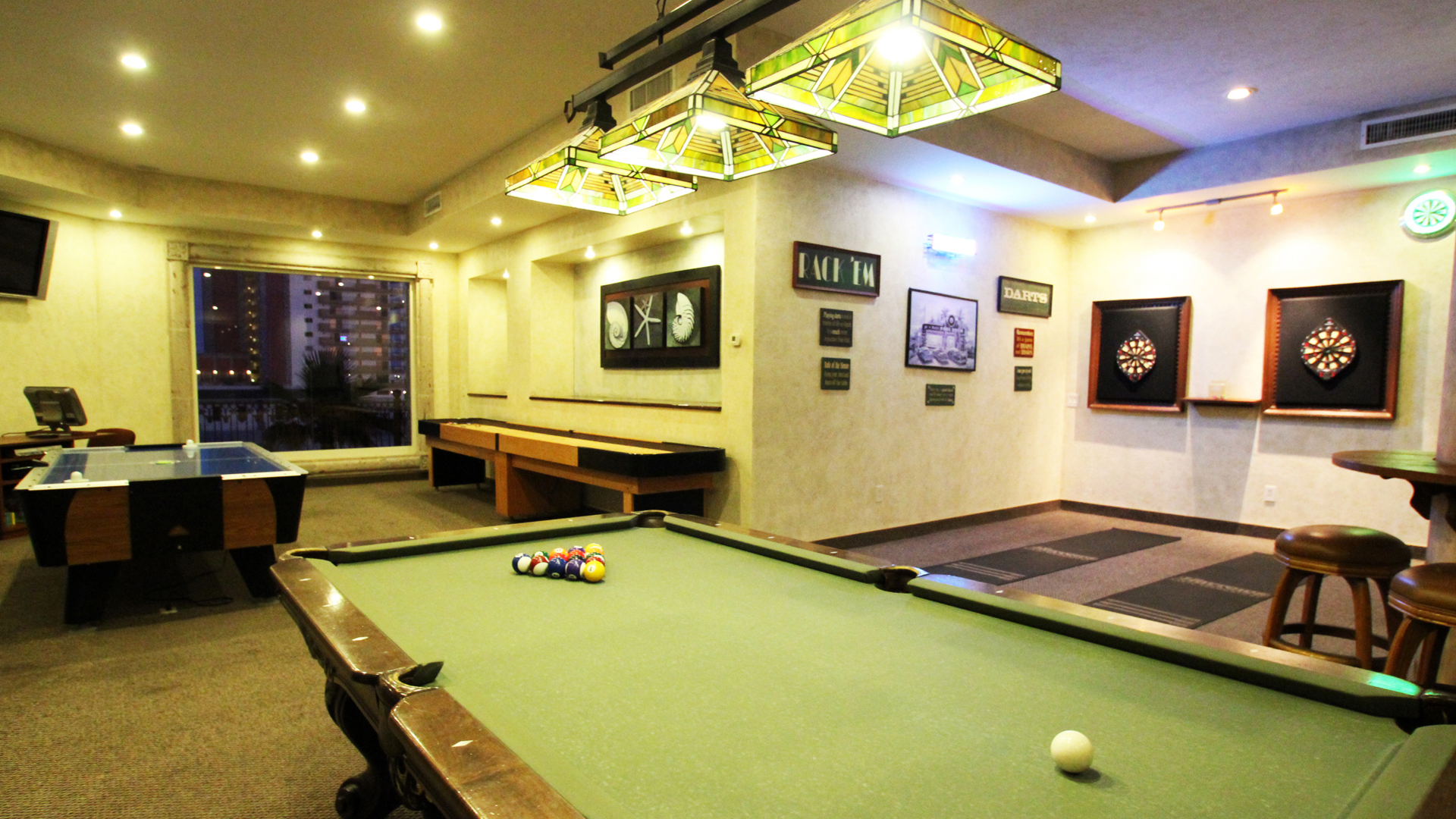 Come visit our onsite model open daily from 9am to 5pm for "pressure free" information and view our limited resale inventory.